This is the final post covering our Yellowstone road trip covering some of my favorite wildlife pictures.
Unfortunately, we didn't see any bear or moose, but we did manage to see some cool wildlife that you don't see too often roaming around wild in Ann Arbor, MI.
We did see a TON of buffalo, or American Bison.  I'll start with probably the most dramatic shot.  We were on a walking path when we came across this magnificent pair.  This was taken at 200mm focal length, and is barely cropped. That means they were pretty darn close!!
While there are many buffalo around Yellowstone these days, and it's very easy to get pictures of them, it's still very challenging to get them in great lighting. I'm extremely happy with how their faces and eyes were lit by the sun in this picture.  Of all the buffalo pictures I took, this was the best.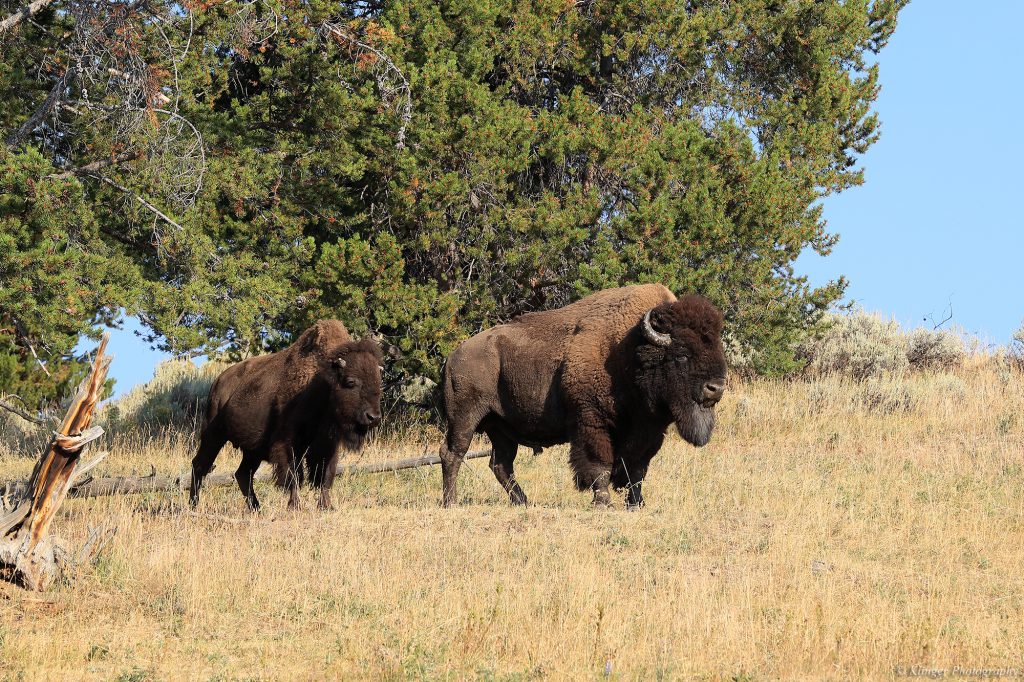 I really like this next buffalo picture too.  I was hoping the giant "Dad" would show his face to really make it an exceptional shot, but it's pretty good as-is, and does show how many of these guys are roaming around. The hot springs and lake in the background are nice too.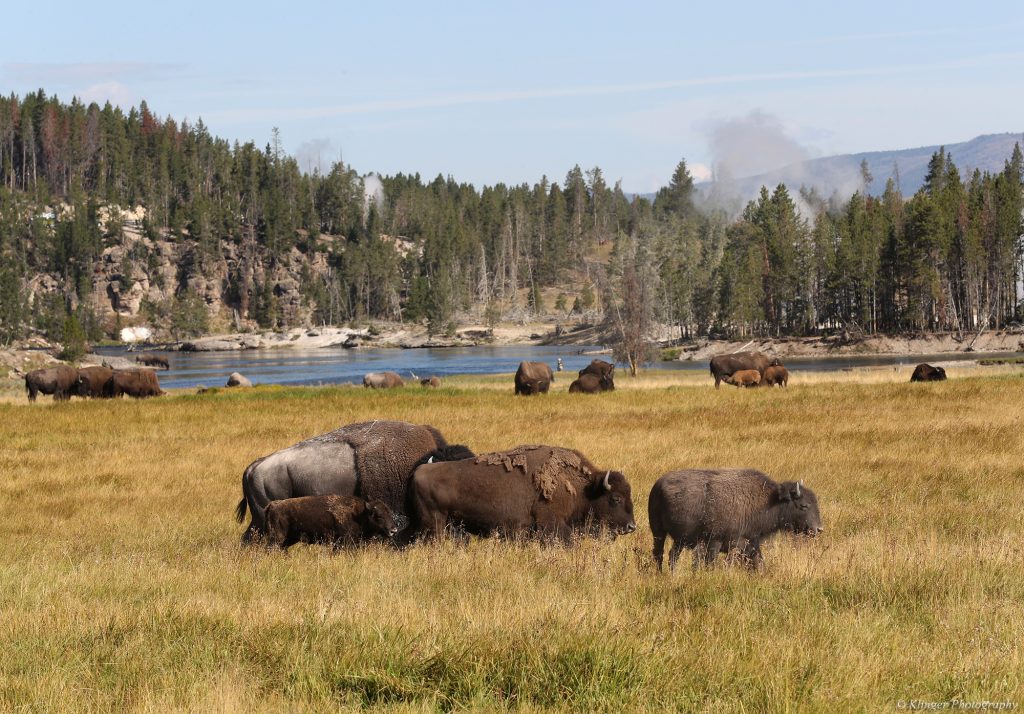 Sticking with buffalo, I'm including the next two pictures, not because they are awesome shots or anything, but they were the very first one we saw – and it was up close!  This was at around 7am local time and I was walking out of the hotel to the car to get something and I stop dead in my tracks!!  He was probably around 30 feet away, just chillin.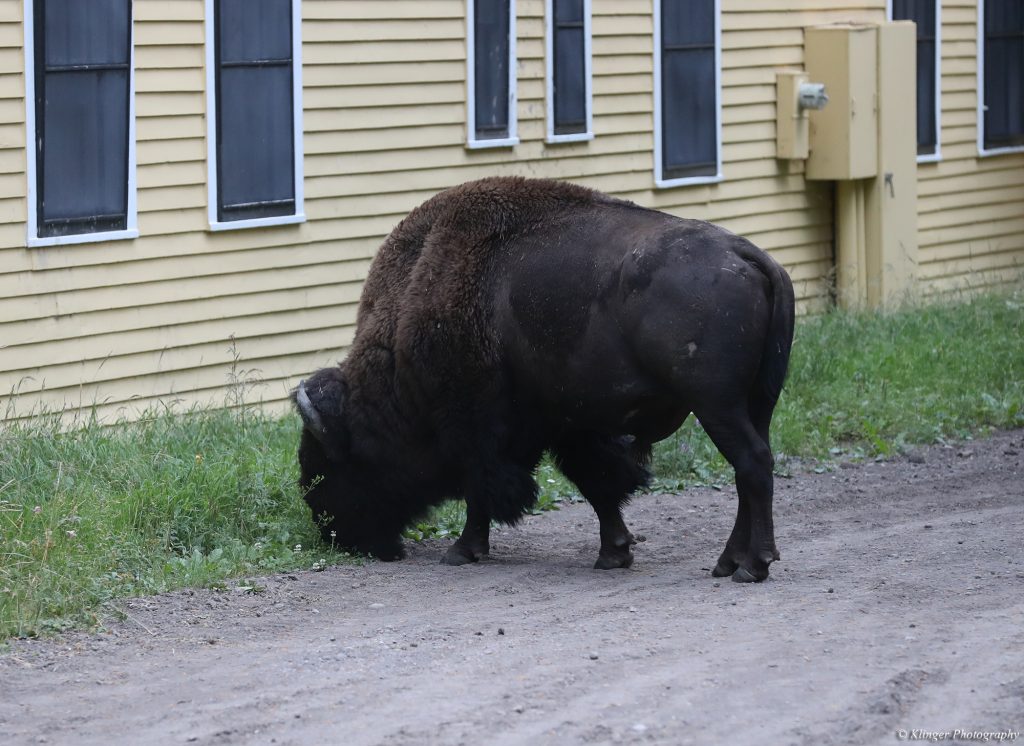 Here he is among the trees showing the scars from these guys eating the bark. Notice how this is a nice profile picture, but the lighting isn't nearly as good on his face, so his eyes don't pop like in the first picture.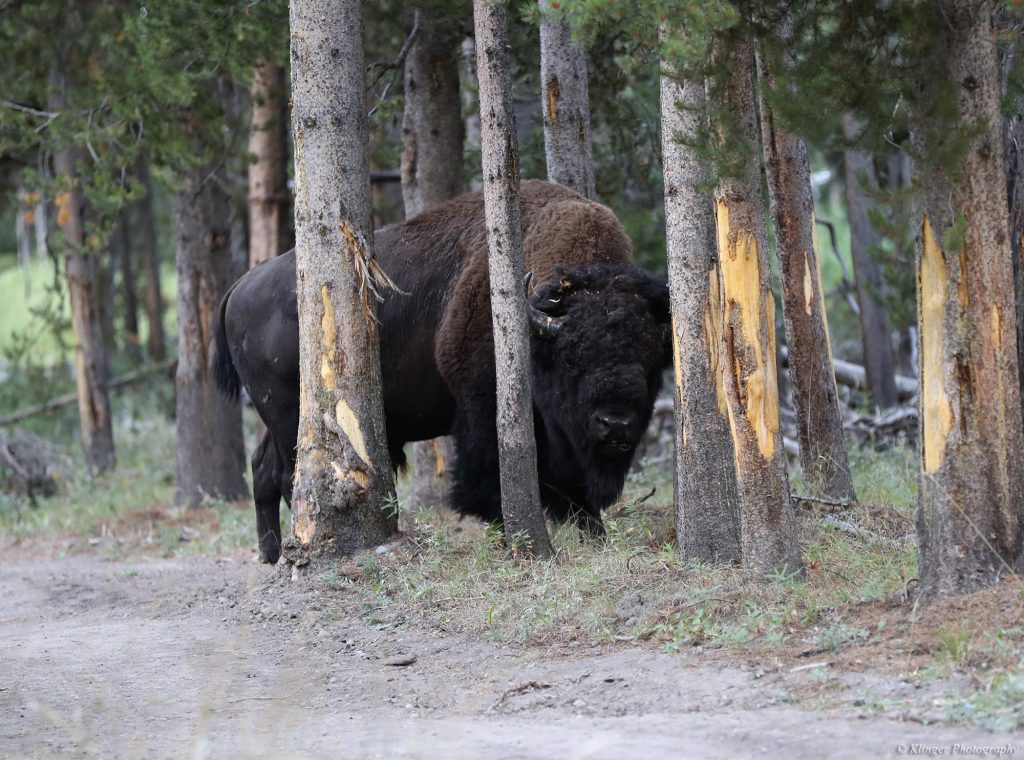 Moving on to other animals, I believe this is an American Pelican.  The lighting was great (at 6:41 am local time!). This was taken with a 300mm w/2x teleconverter, so an effective 600mm and a fairly heavy crop.  These guys were a long way away, but I think it holds up well quality wise.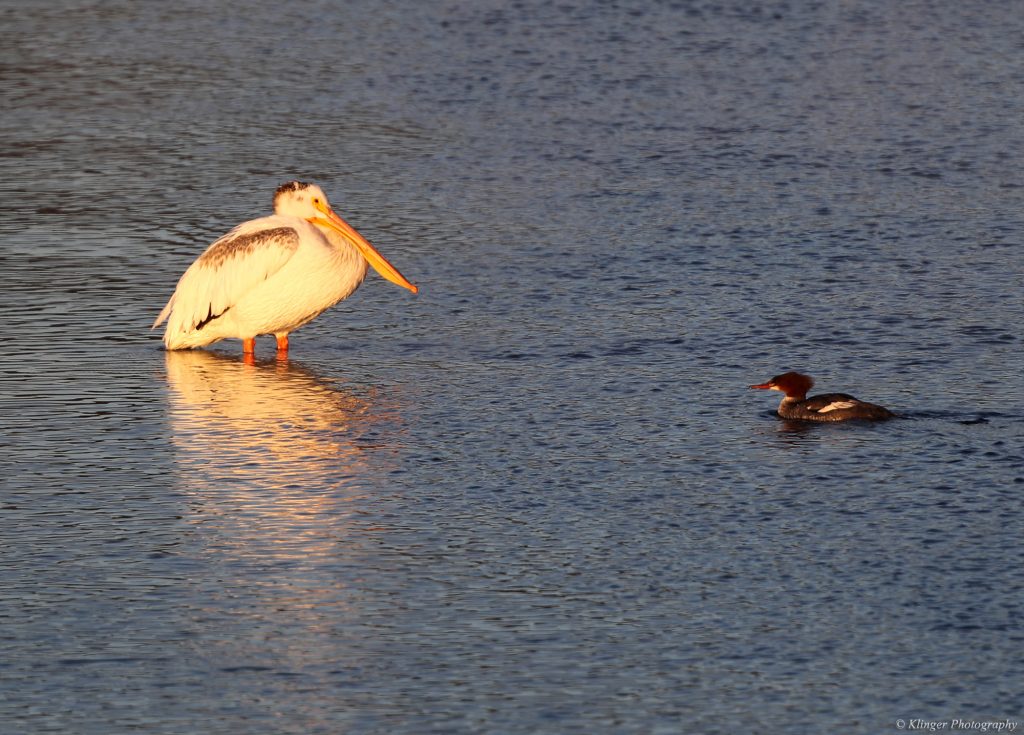 I believe this is a female pronghorn or American antelope. We have plenty of deer all around Michigan, but you don't usually find them hanging out like this and posing nicely!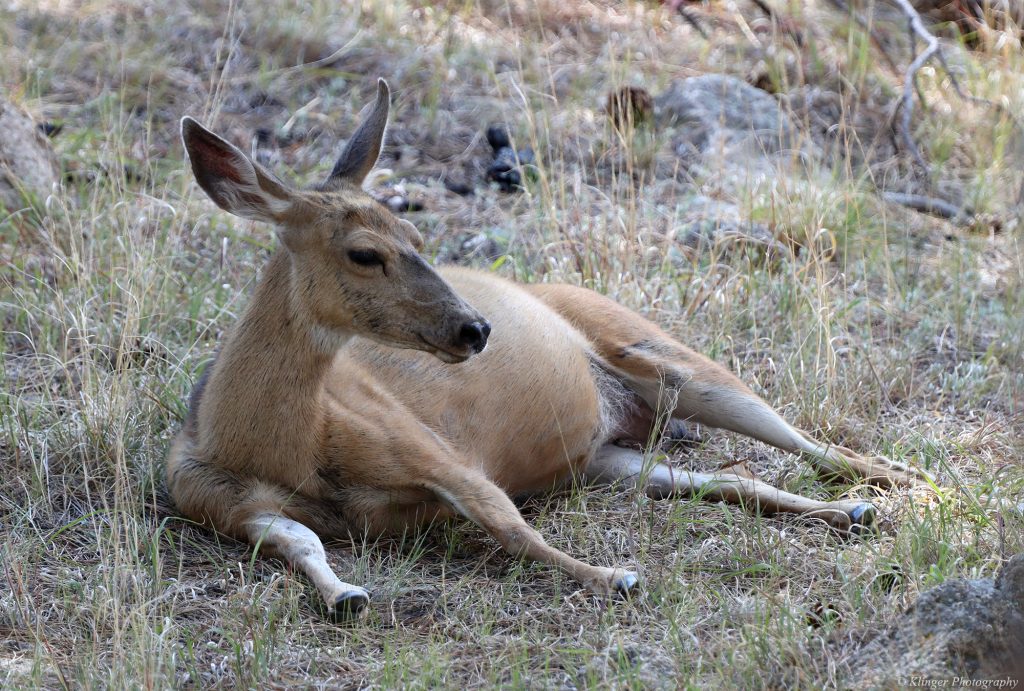 Probably the most rare/difficult wildlife pictures I got were of this wild fox. Our photo excursion trip saw this beautiful animal on the side of the road in the woods.  Our driver was able to stop the bus to try and get some shots, but there was no time to get out.  These pictures were through an open window. Definitely not ideal conditions, but I was lucky enough to be ready (and on the correct side of the bus) to snap a couple great shots.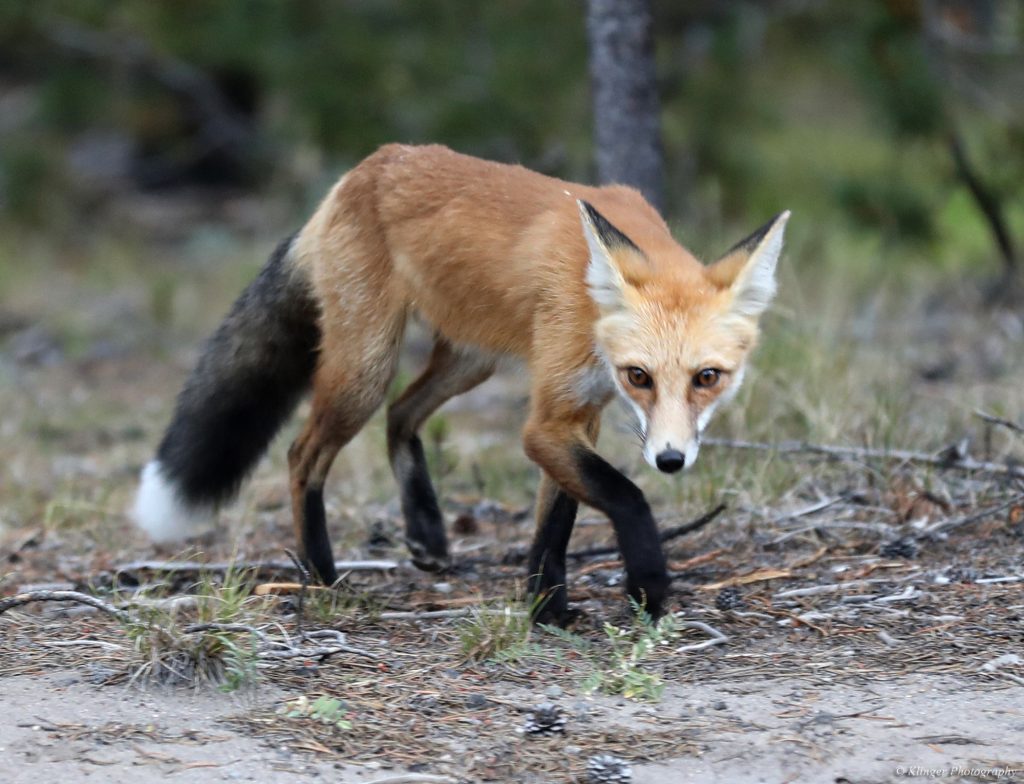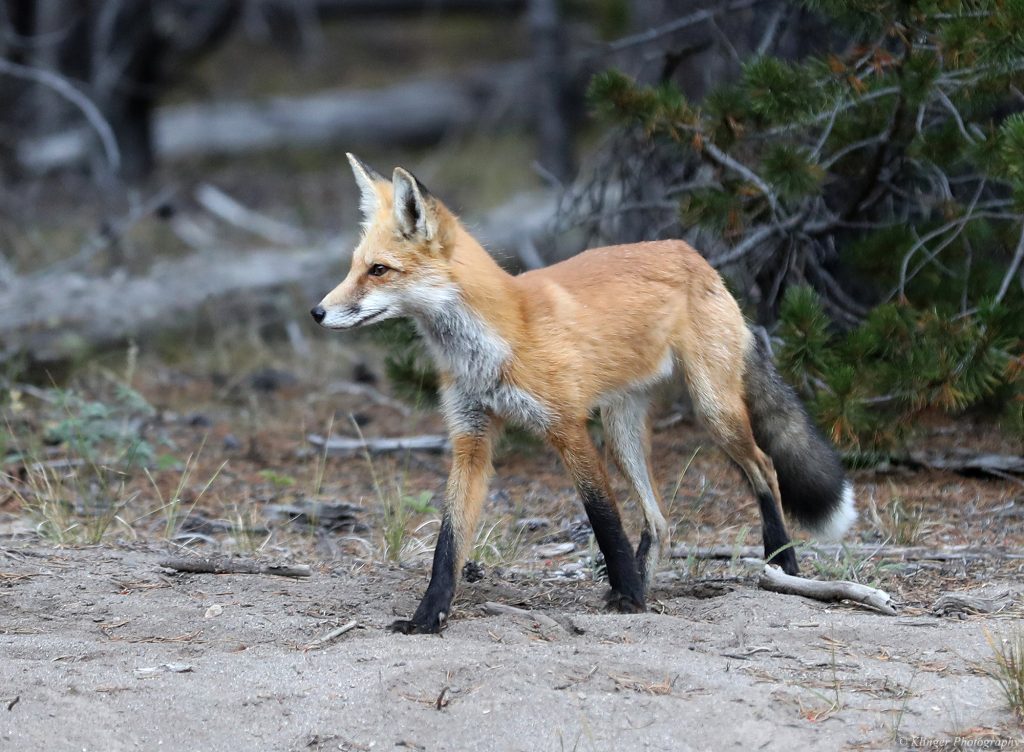 I really love these final two shots of a prairie dog.  There was a huge field of them around Devils Tower.  You can see one coming up to Anna in the "Vicki and Anna (part 1)" post.
The first picture is the little guy being super cute eating some grass.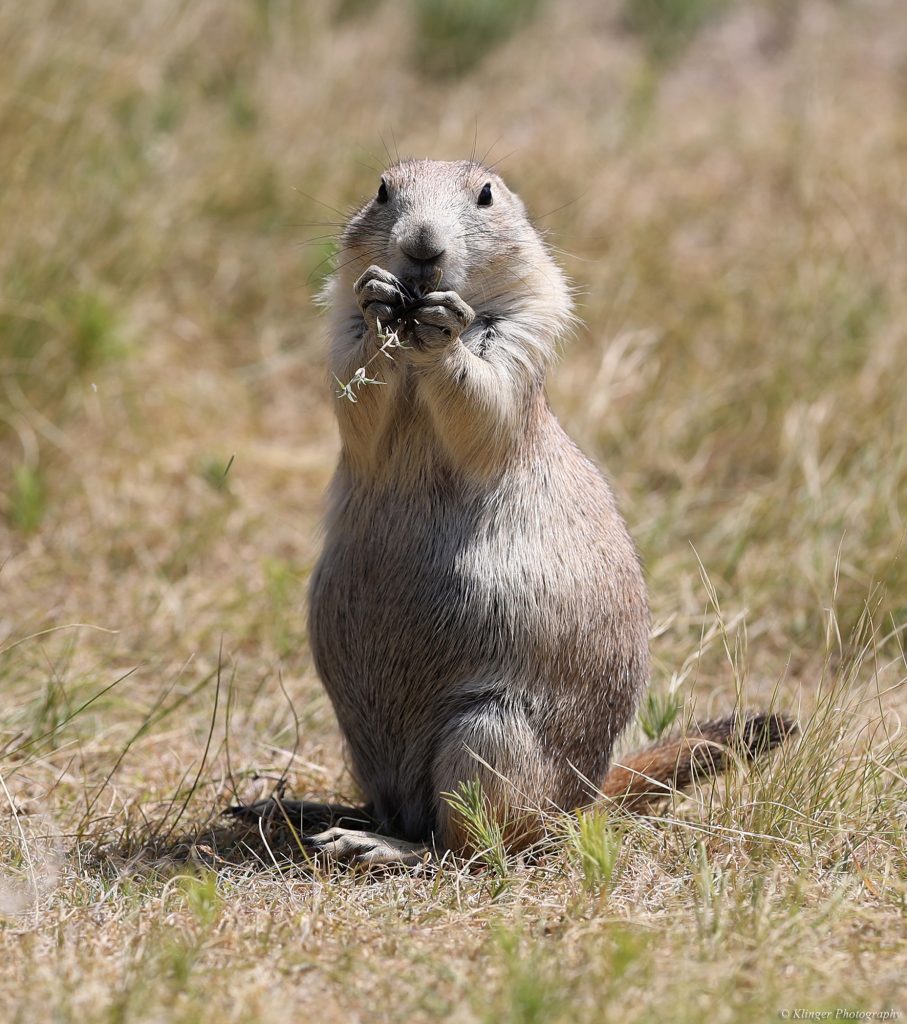 I was lucky enough to get this one howling, or doing some sort of mating call. It was pretty neat to see, and hear, in person. It happens really fast, so I was pretty lucky to get it.
As a nice bonus, both of these picture were taken with the incredible Canon 300mm f2.8 IS lens (which I borrowed for this trip), so the quality is exceptional.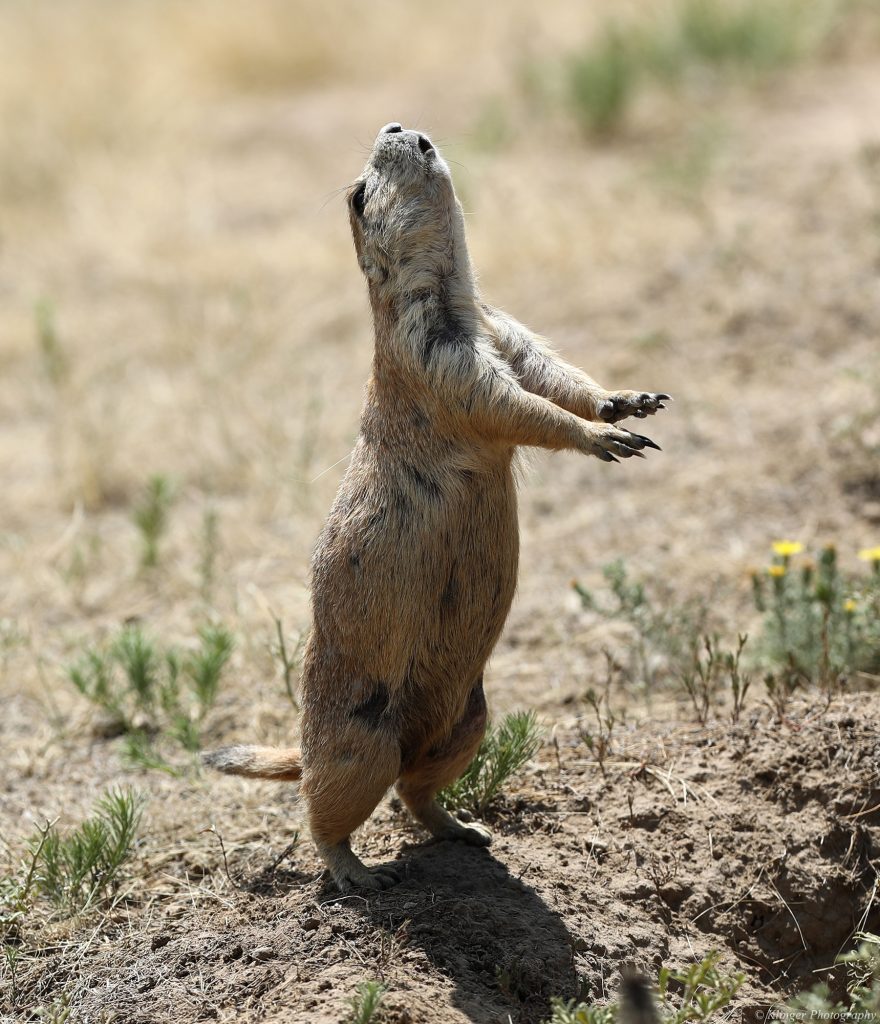 I hope you enjoyed seeing my favorite pictures, and reading about some of our adventures during our road trip to Yellowstone. If you've never been there, I can highly recommend it!
Please feel free to leave comments, and subscribe to the blog if you'd like to be notified when I create new posts.