Welcome to year five, covering September 2007 to 2008. This was Anna's final pre-school year leading up to her first day of Kindergarten in the Fall of 2008.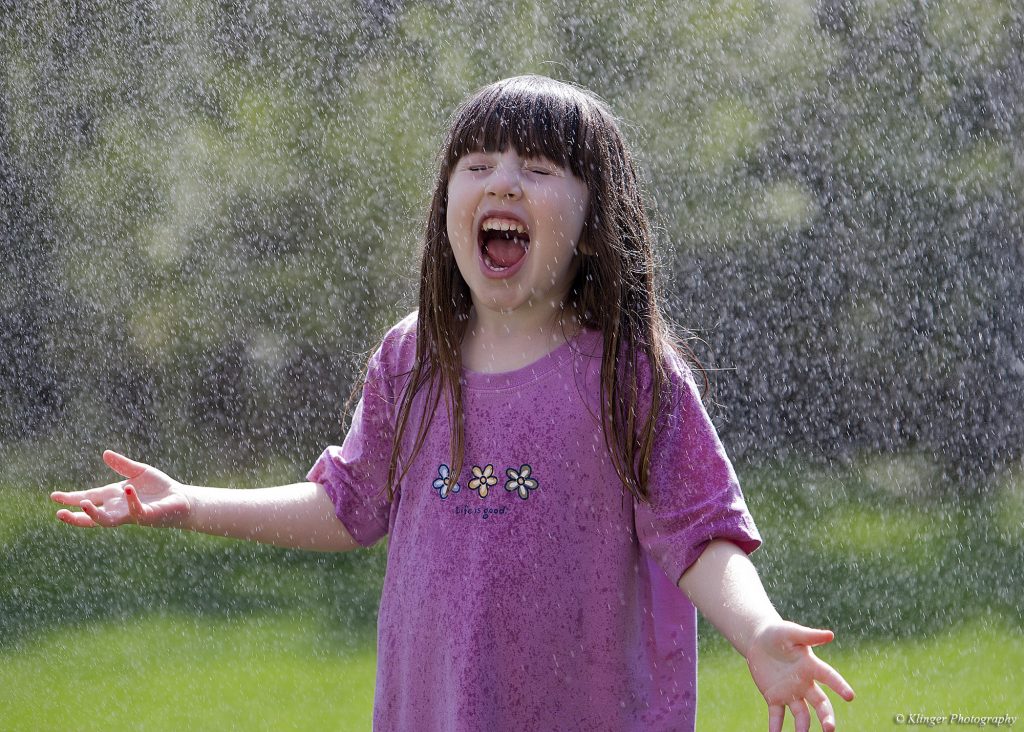 The first picture is a bit out of order chronologically, but I wanted to start with this one because it's one of my all-time favorites.
This was during our traditional Mother's Day garden planting day around Memorial Day, taken on May 4th, 2008.  Vicki is using the hose to cool Anna off on this warm day.  Life is good!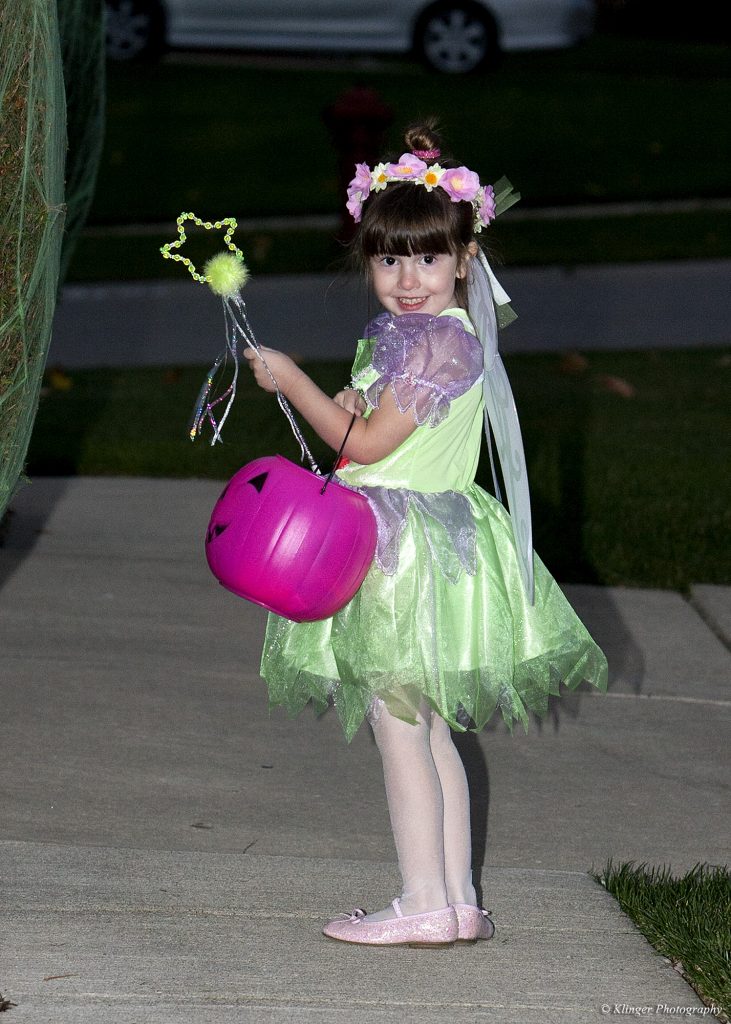 Rewind a couple months to Halloween night 2007. Our little fairy princess is ready for some serious candy collecting.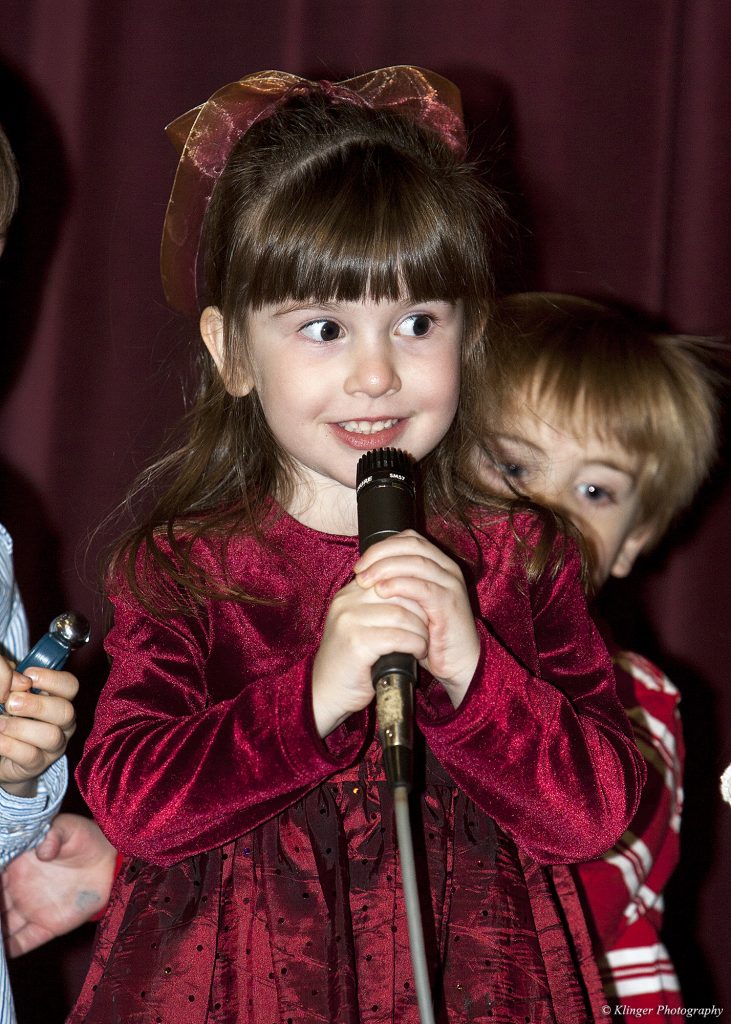 This was taken at the Tutor Time holiday show on December 19th, 2007. If I remember correctly, this was after the show, and kids were lining up to say a few words on the mic for fun. Of course Anna had to get in on the action.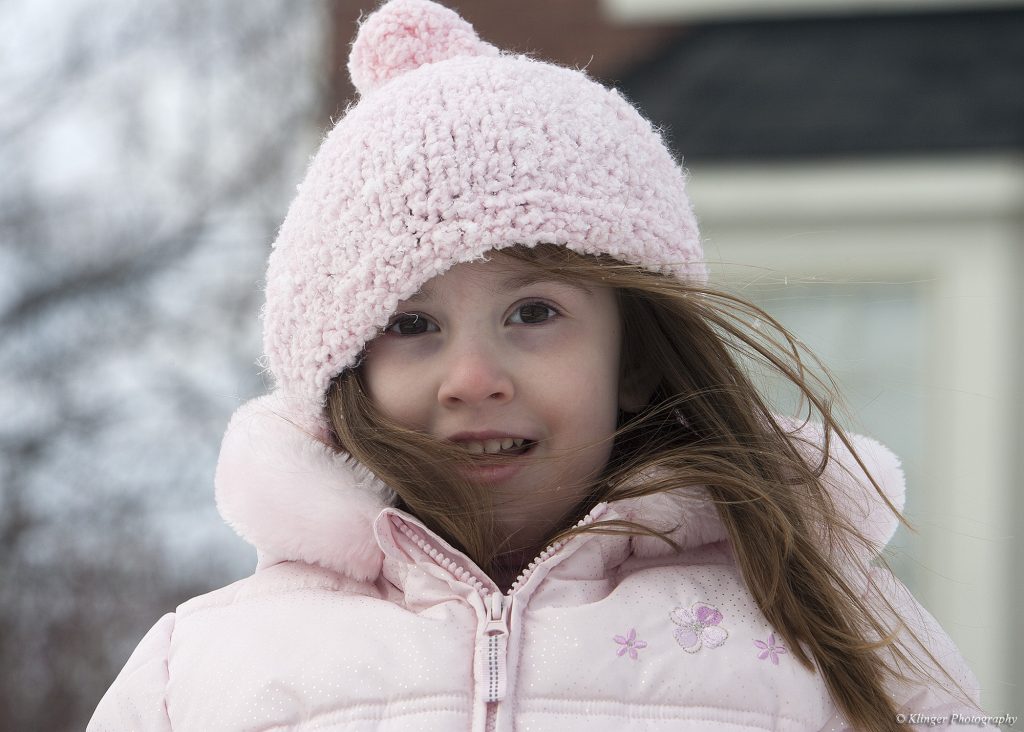 This and the following picture were taken on March 3rd, 2008. We got a late snow that winter, and Anna took full advantage of it.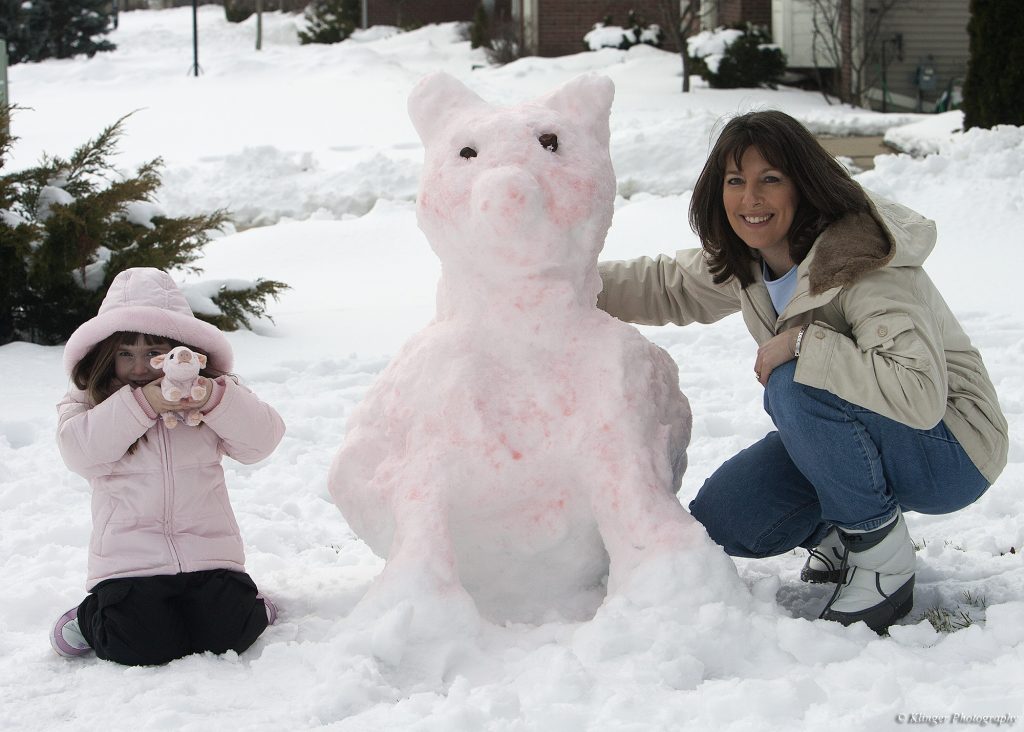 Here is the final result! Vicki definitely helped a lot, but Anna was the master designer. You can see the cute "prototype" Anna is holding.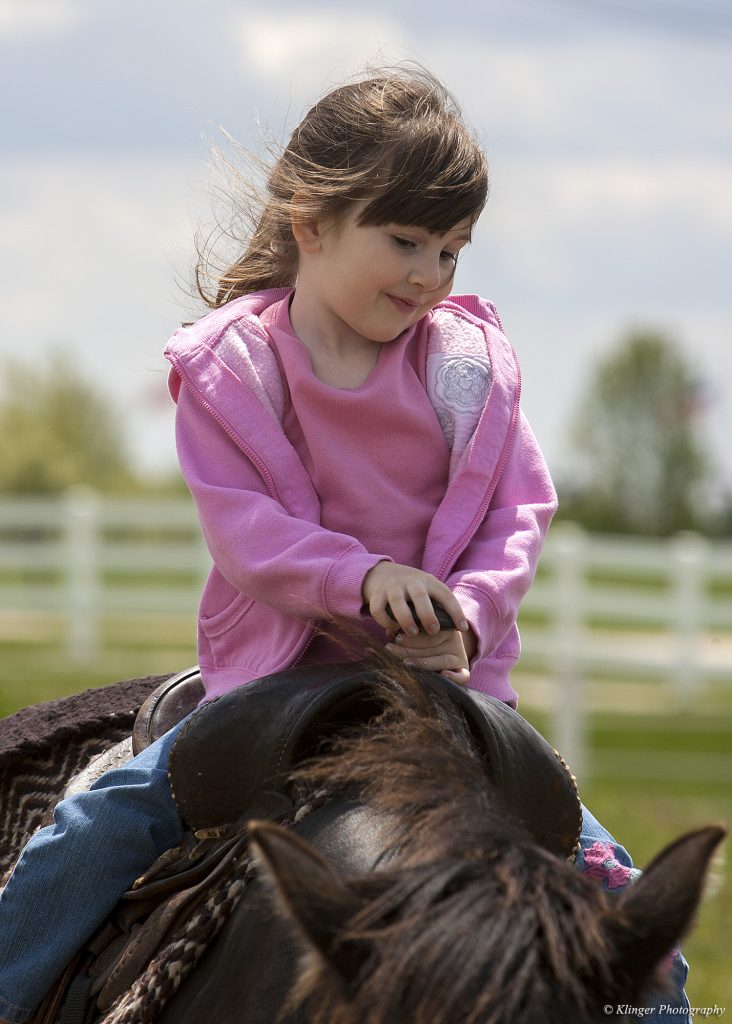 Here Anna is riding a full-sized horse at Domino's Farms on May 17th, 2008.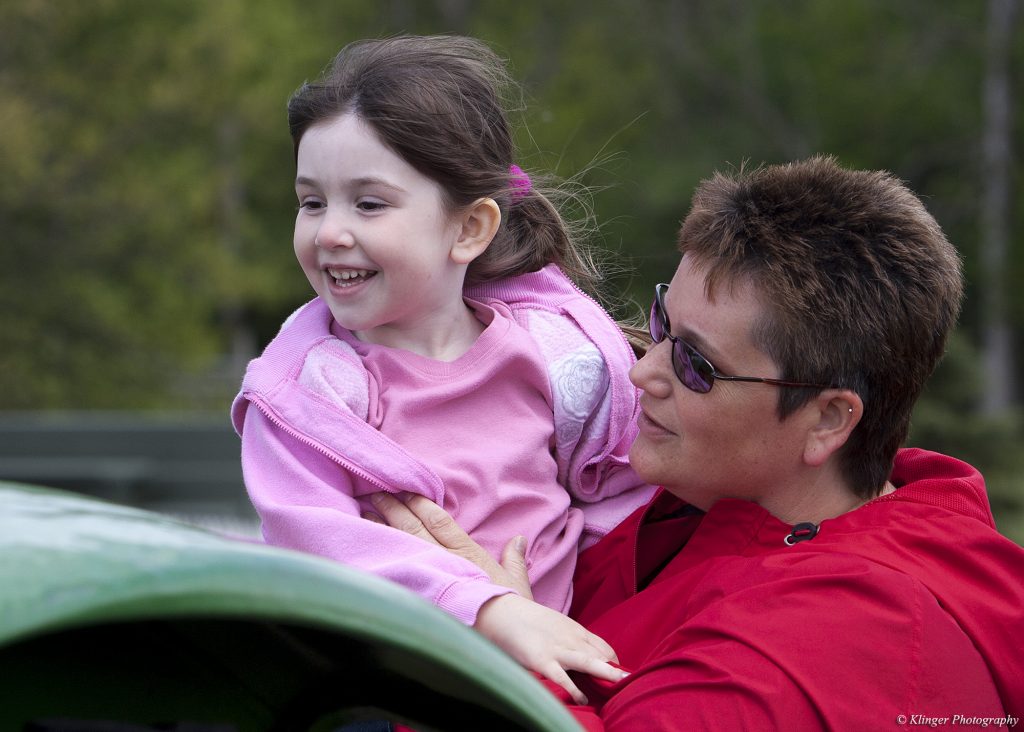 This was also at Domino's Farms that same day, enjoying sitting on a real tractor with her Aunt Debbie leading the way.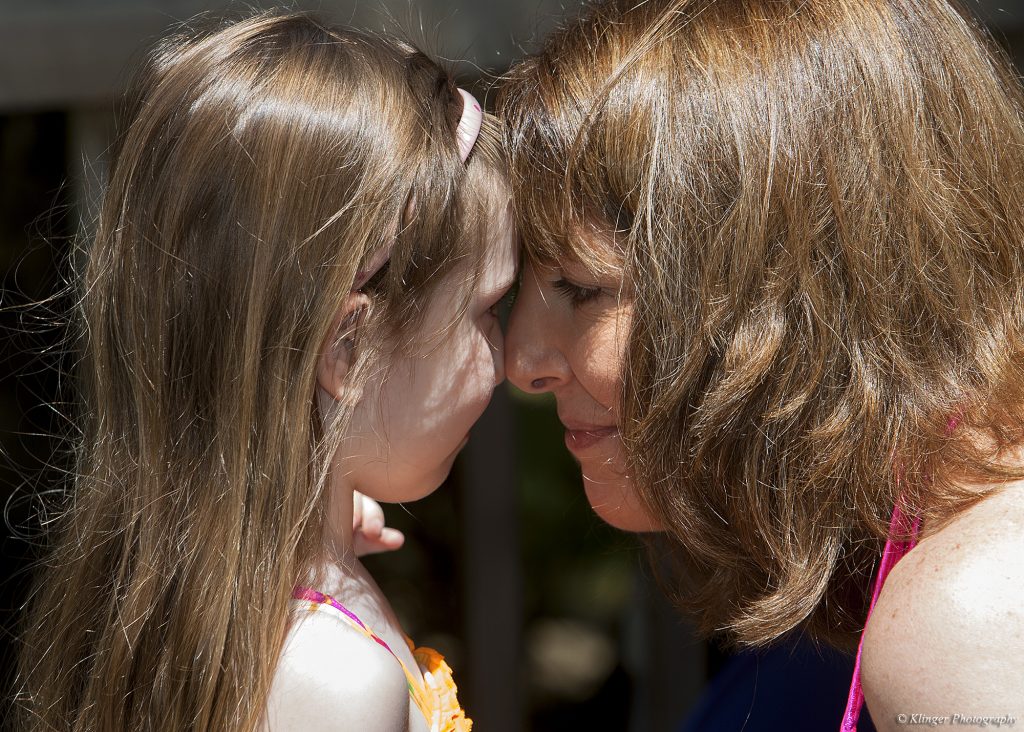 This was taken on July 6th, 2008 at Mike and Cheri's house. Getting ready for a swim doing a pre-game nose bop.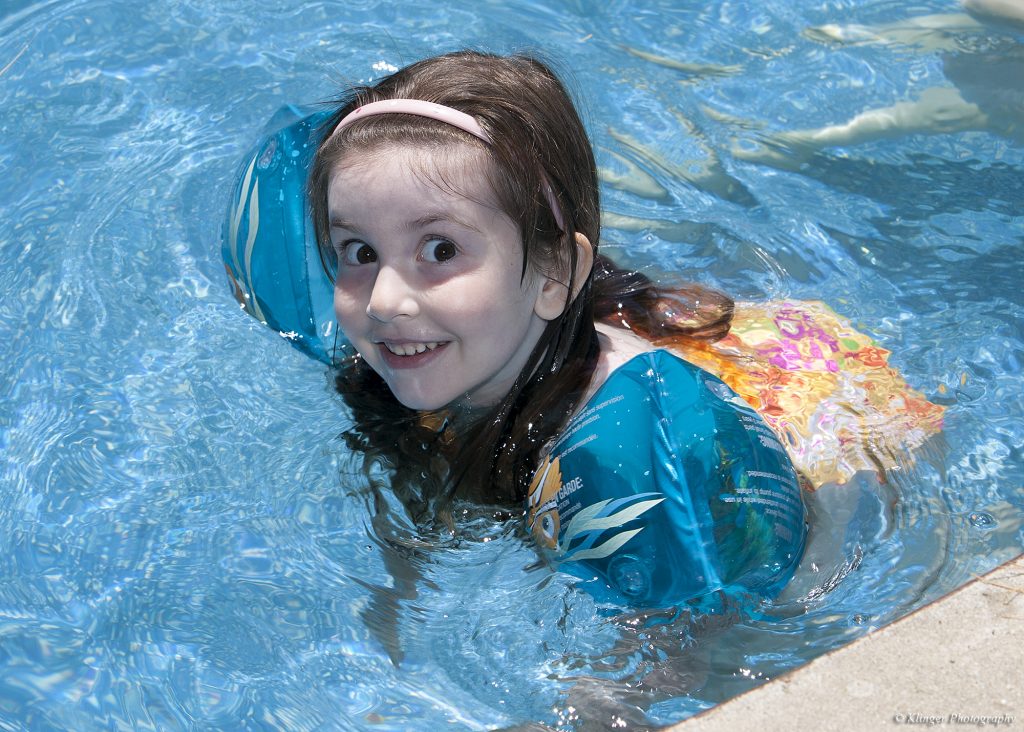 Now in the pool at Mike and Cheri's house. Anna was definitely a tentative swimmer back then, but water-wings made it all possible!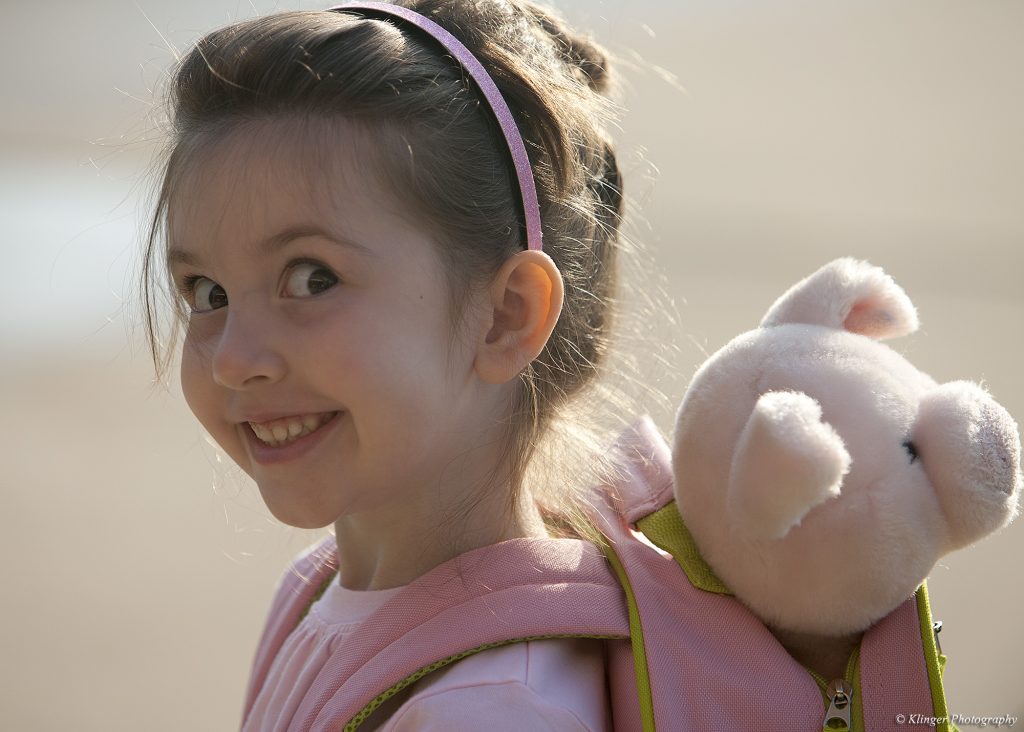 September 2nd, 2008, at 8:32 am.  Anna is heading off to her first day of Kindergarten. "Piggy-pink" is riding along to help her not be as nervous.